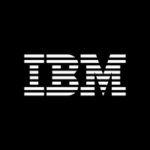 Website IBM
At IBM, work is more than a job - it's a calling. To build. To design. To code. To consult. To think along with clients and sell. To make markets. To invent. To collaborate.
IBM Watson Advertising, formerly The Weather Company's advertising sales division, uses the world's leading artificial intelligence (AI) technology to unlock data and insights and help marketers make better decisions. We offer trusted, insight-driven media, data, and technology solutions that can be deployed across a brand's entire marketing strategy to help drive results.
IBM Watson Advertising (IWA) is seeking an Account Manager to support the Growth team. Account Managers are responsible for working with the sales team to support our premium advertising partners across our suite of Media, Data and Technology products.
In this role, you will be working with the sales, operations, finance, legal and other internal business partners to ensure our advertiser's campaigns launch on-time and deliver in-full. Our Account Managers are focused on maximizing value for our partners through optimizations, while also looking for opportunities to drive incremental revenue via data-backed upsells. Further, you will also be responsible for analyzing, reporting, and presenting campaign results to internal stakeholders, agency partners, and clients.Our sales team at IWA is a highly successful, energetic and passionate team. If you thrive in a fast paced sales environment, and want to be on the leading edge of digital media, data and technology, IWA is the right fit for you!
Partner with Account Executives to develop sales strategy for IWA Advertisers and Prospects
Develop media plans in conjunction with IWA pricing and inventory team
Build intentional agency/advertiser relationship that will help grow our business over the long-term and drive revenue
Proactively up-sell additional revenue driving strategies and ideas
Be a trusted advisor to your agency counterparts to build loyalty and improve business
Exceed customer expectations via responsiveness, providing insights, and marketplace knowledge
Gather company data, research and marketing information for client presentations and RFPs
Craft, deliver, and present pre and post campaign insight reports that focus on analyzing and solving brand's business challenges
Assist in presenting information to clients
Cultivate internal relationships with sales support teams
Ensure post-sale detail is accounted for and smoothly executed
Maintain knowledge of ad sales marketing initiatives and materials
Consistently strive to increase your knowledge of the industry and strengthen your skill-set
Lead account conversations with key internal partners to evaluate account performance and discuss/act upon optimization opportunities
Required Technical and Professional Expertise
4+ year experience in digital advertising
2+ year working in an external client facing environment
Understanding of programmatic ecosystem
Ability to troubleshoot with DSPs, trading desks, agencies and brands to drive incremental revenue
Experience working with Microsoft Office Suite, particularly Excel and PowerPoint
Demonstrated understanding on how to work cross-functionally and with a wide range of employees with different skill sets
Ability to aggregate and analyze internal and external campaign metrics to assess performance drivers and identify insights
Display advertising and project management experience
Strong technical writing skills and ability to convey technical concepts in a way that is easy for clients, internal teams and non-technical partners to understand
Excellent organizational, interpersonal and communication skills
Excellent command of the English language, spelling and grammar
Understanding of standard media math
Able to manage multiple priorities concurrently and work effectively under pressure
Self-motivated and able to work with minimum supervision
Driven to grow personally and professionally!
Ability to craft and deliver robust, performance recap decks and analyze data
Preferred Tech And Prof Experience

Publisher, Platform or Agency experience preferred.
DSP and/or SSP experience