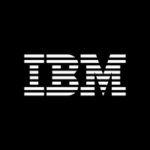 Website IBM
At IBM, work is more than a job - it's a calling. To build. To design. To code. To consult. To think along with clients and sell. To make markets. To invent. To collaborate.
Start Date: July 4, 2022
End Date: July 28, 2023
Requirements
Required skills (maximum of 6): Perf migrations to AWS leveraging tools like CloudEndure and AWS DB Migration svc.one or more of the following: Apache, nginx, Tomcat, IIS, and varnish.Managing various db engines, such as MySQL, PostgreSQL, and MSSQL.third-party cost optimization tools (CloudHealth, CloudCheckr, etc);Build and deploying AWS IS using CloudFormation or Terraform and develop scripts for future reuse.Leveraging tools like Terraform and Jenkins to incrementally automate, modernize, an
Does not need to be on-call.
Weekend coverage is not required.
Travel is not required.
S2RQLV | June 16, 2022