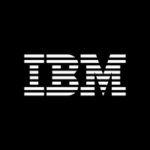 Website IBM
At IBM, work is more than a job - it's a calling. To build. To design. To code. To consult. To think along with clients and sell. To make markets. To invent. To collaborate.
Start Date: June 27, 2022
End Date: June 30, 2023
Requirements
Required skills (maximum of 6): "Associate ArchitectAn Associate/Junior Architect works under the direct supervision of an Architect.In order to assist the project team, an Associate/Junior Architect will coordinate the details of an architectural project including specifications and requirements, assisting with initial project research and outlining project schedules and tasks. Alongside others on a project team, they brainstorm project ideas, complete design drawings, remaining a part of the p
Does not need to be on-call.
Weekend coverage is not required.
Travel is not required.
S2RQKL | June 16, 2022