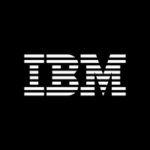 At IBM, work is more than a job - it's a calling. To build. To design. To code. To consult. To think along with clients and sell. To make markets. To invent. To collaborate.
Start Date: May 10, 2021
End Date: September 30, 2021
Requirements
Required skills (maximum of 6): Retail website Order Management Experience. Handson experience with Windows Administration (Windows Server 2008 and above). Service oriented Architecture, Knowledge of .Net framework, managing troubleshooting web services (REST and/Or SOAP ) and some knowledge of Databases (like MS SQL Server), integration servers like Biztalk etc would be a plus. Troubleshooting/monitoring experience (Splunk, Dynatrace), SCOM, event viewer Nice to have skills (maximum of 3): Re
Does not need to be on-call.
Weekend coverage is not required.
Travel is not required.
S2Q7L7 | May 7, 2021