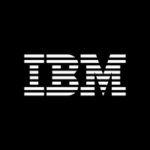 Website IBM
At IBM, work is more than a job - it's a calling. To build. To design. To code. To consult. To think along with clients and sell. To make markets. To invent. To collaborate.
Start Date: August 1, 2022
End Date: December 30, 2022
Requirements
Required skills (maximum of 6): "Strong experience in ITSM and integrations.Brief description:5+ years of professional experience in ServiceNow development.ServiceNow Solution Architect experience (advantage).Strong Knowledge of ServiceNow API.System integration experience using web services and other web-based technologies such as XML, HTML, AJAX, CSS, HTTP, REST/SOAP.Understanding of ServiceNow capabilities across the platform.Experience implementing best-practices and procedures.Experience in
Does not need to be on-call.
Weekend coverage is not required.
Travel is not required.
S2RVL6 | July 29, 2022