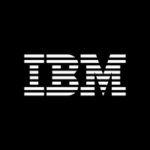 Website IBM
At IBM, work is more than a job - it's a calling. To build. To design. To code. To consult. To think along with clients and sell. To make markets. To invent. To collaborate.
Start Date: January 16, 2023
End Date: October 6, 2023
Requirements
Required skills (maximum of 6): Must have at least 2 end-to-end Salesforce Revenue Cloud experience as Billing Solution Architect Must have implemented a project involving Billing for MDQ and usage-based products Experience conducting workshop and gathering requirements Experience designing Salesforce Revenue cloud to meet business requirements Experience customizing Revenue cloud if requirements are not met with configuration Experience creating specifications for the Billing customization
Does not need to be on-call.
Weekend coverage is not required.
Travel is not required.
S2S9TM | January 21, 2023