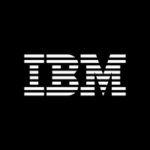 Website IBM
At IBM, work is more than a job - it's a calling. To build. To design. To code. To consult. To think along with clients and sell. To make markets. To invent. To collaborate.
Start Date: September 26, 2022
End Date: January 5, 2024
Requirements
Required skills (maximum of 6): Hands on experience to test the cloud data lake features based on S3.Must have experience on AWS Lake formation and shall be able to test all RBAC/ABAC access control which was set up through Lake Formation.Exposure on Lake formation blueprint, govern table.Hands on experience on testing code in AWS Lambda. Python experience is must. SQL query expertise is must.ETL pipeline testing using Glue, hands on experience on Glue data catalog, glue databrew.Good hands-on e
Does not need to be on-call.
Weekend coverage is not required.
Travel is not required.
S2RYS5 | September 23, 2022