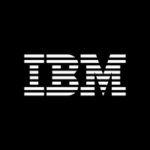 Website IBM
At IBM, work is more than a job - it's a calling. To build. To design. To code. To consult. To think along with clients and sell. To make markets. To invent. To collaborate.
Start Date: December 12, 2022
End Date: June 30, 2023
Requirements
Required skills (maximum of 6): "As the ServiceNow Asset and CMDB Manager, you willoversee and lead Configuration and AssetManagement governance, health, and maturityinitiatives, leveraging process expertise to drive results.You will be instrumental in developing service strategyand are responsible for the design, communication,and enforcement of CMDB Processes and Integrationsto support cybersecurity resilience, IT Operationscontinuity, and integrated risk management.Roles & Responsibilities:Ma
Does not need to be on-call.
Weekend coverage is not required.
Travel is not required.
S2S4YZ | November 26, 2022