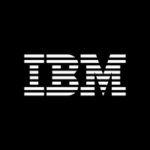 Website IBM
At IBM, work is more than a job - it's a calling. To build. To design. To code. To consult. To think along with clients and sell. To make markets. To invent. To collaborate.
Start Date: July 4, 2022
End Date: July 28, 2023
Requirements
Required skills (maximum of 6): Exp implementing software applications supporting data lakes, data warehouses and data applications on AWS for large enterprises. Programming experience with Python, Shell scripting and SQL. Solid on AWS services such as CloudFormation, S3, Athena, Glue, EMR/Spark, RDS, Redshift, DataSync, DMS, DynamoDB, Lambda, Step Functions, IAM, KMS, SM etc. Exp implementing solutions on AWS based data lakes. Exp in AWS data lake/data warehouse/business analytics. Exp in syste
Does not need to be on-call.
Weekend coverage is not required.
Travel is not required.
S2RQM2 | June 16, 2022