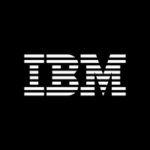 Website IBM
At IBM, work is more than a job - it's a calling. To build. To design. To code. To consult. To think along with clients and sell. To make markets. To invent. To collaborate.
Start Date: October 3, 2022
End Date: October 6, 2023
Requirements
Required skills (maximum of 6): Shall have about 5 yo 7 years of experience with full stack java development tools such as Angular for front end and Spring boot for back end. Shall have good experience with Oracle SQL and agile development methodologies. Having experience with Oracle PL/SQL will be a plus. shall be able to work with client directly and understand the requirements and offer solutions. Strong communication skills and ability to perform independently Nice to have skills (maximum of
Does not need to be on-call.
Weekend coverage is not required.
Travel is not required.
S2RYV7 | September 24, 2022