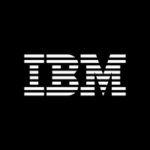 Website IBM
At IBM, work is more than a job - it's a calling. To build. To design. To code. To consult. To think along with clients and sell. To make markets. To invent. To collaborate.
Start Date: September 20, 2022
End Date: December 31, 2022
Requirements
Required skills (maximum of 6): • Coding of User Interface (FrontEnd/React)• Coding of Pricing Routines (BackEnd/AWS Lambda Functions/C#)• Coding of Interfaces (BackEnd/APIs/C#)• Coding of Test Scripts (automated regression and unit testing, volume and performance testing,…)• Creating Concepts (eg. ER-Model, UML-Design,…)• Configuration of Pipelines and Environments (DevOps, Git, YAML Pipelines, …)Technical Qualifications: – AWS cloud (especially Lambda Functions and Aurora Postgre)- Coding in
Does not need to be on-call.
Weekend coverage is not required.
Travel is not required.
S2RYTW | September 24, 2022