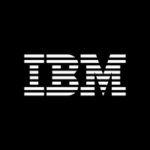 Website IBM
At IBM, work is more than a job - it's a calling. To build. To design. To code. To consult. To think along with clients and sell. To make markets. To invent. To collaborate.
Start Date: August 8, 2022
End Date: June 30, 2023
Requirements
Required skills (maximum of 6): Possesses skills in popular DevOps automation tools, can perform installation and configuration of these tools on cloud or non-cloud infrastructure. Understands the project and application context and accordingly configure the DevOps tools, setup continuous integration for automated and continuous builds, develop build script & versioning, build packaging and deployment on the server, and setup continuous testing. Has knowledge of software engineering processes, c
Does not need to be on-call.
Weekend coverage is not required.
Travel is not required.
S2RW79 | August 7, 2022