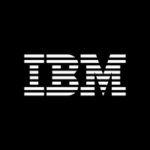 At IBM, work is more than a job - it's a calling. To build. To design. To code. To consult. To think along with clients and sell. To make markets. To invent. To collaborate.
Start Date: May 24, 2021
End Date: May 27, 2022
Requirements
Required skills (maximum of 6): Required skills: • Experience with GitHub Enterprise administration at a Site admin/Organization admin level and performing activities like setting up authentication, authorization, configuring webhooks, status checks, branch protection rules and creating GitHub/OAuth Apps. • Experience with Git version control system and using various Git commands to perform basic activities like creating branches, repositories and resolving merge conflicts.• Experience with Jenk
Does not need to be on-call.
Weekend coverage is not required.
Travel is not required.
S2Q7M7 | May 7, 2021