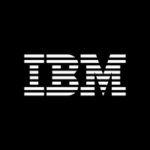 Website IBM
At IBM, work is more than a job - it's a calling. To build. To design. To code. To consult. To think along with clients and sell. To make markets. To invent. To collaborate.
Start Date: June 27, 2022
End Date: December 30, 2022
Requirements
Required skills (maximum of 6): 6+ Years of Industry Work ExperienceExperience extracting data from a variety of sources, and a desire to expand those skills (working knowledge in SQL and Spark is mandatory)Excellent Data Analysis skills. Must be comfortable with querying and analyzing large amount of data on Hadoop HDFS using Hive and Spark.Strong knowledge of Google BigQuery and architecting data pipelines from on-prem to GCP.Experience building applications using Google Cloud Platform related
Does not need to be on-call.
Weekend coverage is not required.
Travel is not required.
S2RRCQ | June 24, 2022