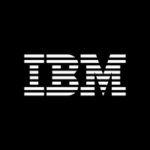 Website IBM
At IBM, work is more than a job - it's a calling. To build. To design. To code. To consult. To think along with clients and sell. To make markets. To invent. To collaborate.
Start Date: September 22, 2022
End Date: September 21, 2023
Requirements
Required skills (maximum of 6): Strong understanding of the tools such as Java, Spring, Spring boot, JPA, Hibernate, RESTful webservices and JS Strong understanding of the database like Oracle, MS SQL Server. Minimum 2+ years Camunda experience with Installation and upgrade Experience with BRE & BPM tools Programming language experience Java (SpringBoot) Developed custom REST APIs on Camunda· Design and provide best practices for BRE & BPM· The candidate should also be well versed with Java 8. T
Does not need to be on-call.
Weekend coverage is not required.
Travel is not required.
S2RYK4 | September 18, 2022