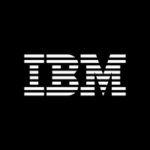 Website IBM
At IBM, work is more than a job - it's a calling. To build. To design. To code. To consult. To think along with clients and sell. To make markets. To invent. To collaborate.
Start Date: December 5, 2022
End Date: December 5, 2023
Requirements
Required skills (maximum of 6): 6-9 yrs exp – Java, Springboot, DB Architecture & Design, CI/CD, Apache Kafka, API, ELK Stack, Jmeter·Java experience required (minimum Java 7). Experience in Golang, Python is a plus.·Experience in design and development for batch, streaming and real-time big data applications across one or more platforms using various tools and frameworks (e.g. Spark, kafka, Hive, Java, Python, gRPC, Spring Boot, Elasticsearch, etc.)·Experience with NoSQL technologies (column-fa
Does not need to be on-call.
Weekend coverage is not required.
Travel is not required.
S2S4PP | November 21, 2022