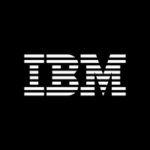 Website IBM
At IBM, work is more than a job - it's a calling. To build. To design. To code. To consult. To think along with clients and sell. To make markets. To invent. To collaborate.
Start Date: October 9, 2023
End Date: December 31, 2023
Requirements
Required skills (maximum of 6): A strong profile with hands on engineering expertise. Java backend and experience deploying applications on cloud a must. Big data experience is a plusJava, springboot, javascipt, rest webservices, Grafana, GraphQL, Hadoop, Jenkins.Java 11, Springboot, Javascript, Couchbase, Redis, Hive, CICD, Jenkins, Github, MultithreadingNice to have – Big Data, Camel Framework, Kafka Nice to have skills (maximum of 3): A strong profile with hands on engineering expertise. Java
Does not need to be on-call.
Weekend coverage is not required.
Travel is not required.
S2SST6 | September 25, 2023