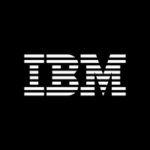 Website IBM
At IBM, work is more than a job - it's a calling. To build. To design. To code. To consult. To think along with clients and sell. To make markets. To invent. To collaborate.
Start Date: October 17, 2023
End Date: September 25, 2024
Requirements
Required skills (maximum of 6): 5+ years of Core Java experience in a server side multi-threaded applications. 2+ years of experience developing using the Spring framework, including 2+ years' experience with Spring Boot. Experience working Apache Camel, Messaging technologies like MQ, Solace or Kafka and Caching technologies like Apache Ignite or Coherence. Experience working with SQL and NoSQL based database technologies• Good understanding of microservices architecture, software design patter
Does not need to be on-call.
Weekend coverage is not required.
Travel is not required.
S2SSVS | September 28, 2023