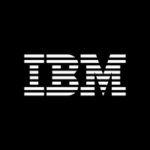 Website IBM
At IBM, work is more than a job - it's a calling. To build. To design. To code. To consult. To think along with clients and sell. To make markets. To invent. To collaborate.
Start Date: October 3, 2022
End Date: March 3, 2023
Requirements
Required skills (maximum of 6): Java Full Stack and MicroservicesProficient in all the layers of application development and would be required to stitch together end to end applications either on premises environment or on the Cloud for our clients , starting from front end development , back end development , middleware integration and persisting data in no sql or RDBMS database. would be very hands on with coverage of various skills related to all the layers – front end skills like Angular, Re
Does not need to be on-call.
Weekend coverage is not required.
Travel is not required.
S2RZ2B | September 26, 2022