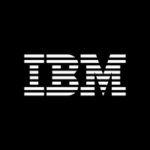 Website IBM
At IBM, work is more than a job - it's a calling. To build. To design. To code. To consult. To think along with clients and sell. To make markets. To invent. To collaborate.
Start Date: September 26, 2022
End Date: September 28, 2023
Requirements
Required skills (maximum of 6): • Strong programming skills in designing and implementing multi-tier applications using Java, Spring Boot, and Apache Camel.• Hands-on experience with the development of Web Services and related technologies including RESTful Web Services, SOAP, and WSDL in Agile.• Hands-on experience with messaging technologies, including JMS, RabbitMQ, and Kafka.• Hands-on experience in XML related technologies including XML, XSD, DTD, XSLT, and XPATH.• Hands-on experience with
Does not need to be on-call.
Weekend coverage is not required.
Travel is not required.
S2RYCP | September 16, 2022