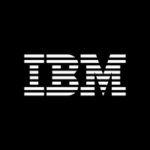 Website IBM
At IBM, work is more than a job - it's a calling. To build. To design. To code. To consult. To think along with clients and sell. To make markets. To invent. To collaborate.
Start Date: June 27, 2022
End Date: June 30, 2023
Requirements
Required skills (maximum of 6): 1. Work closely with the Business Analyst and technical team to fully understand the application functional and technical requirements, and to ensure that UX/UI design is aligned to support these requirements.  2. Create / Update Xamarin Mobile application includes Xaml ,C# & .Net framework. 3. Work with web service and integ. Create new Mobile screen in Xaml and intig. Experience with applica
Does not need to be on-call.
Weekend coverage is not required.
Travel is not required.
S2RQKX | June 16, 2022