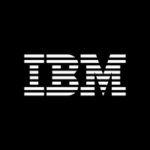 Website IBM
At IBM, work is more than a job - it's a calling. To build. To design. To code. To consult. To think along with clients and sell. To make markets. To invent. To collaborate.
Start Date: October 3, 2022
End Date: June 30, 2023
Requirements
Required skills (maximum of 6): "• 3+ years of Dynamics 365 Customer Service• 3+ years of Power Platform development• 1+ years of DevOps experience• 1+ years of Cisco Bucher & Suter experience• 1+ years of agile (preferably SAFe agile) experience• 1+ years of C# and javascript• Good communication skills" Nice to have skills (maximum of 3): "• 3+ years of Dynamics 365 Customer Service• 3+ years of Power Platform development• 1+ years of DevOps experience• 1+ years of Cisco Bucher & Suter experien
Does not need to be on-call.
Weekend coverage is not required.
Travel is not required.
S2RYV5 | September 24, 2022