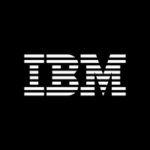 Website IBM
At IBM, work is more than a job - it's a calling. To build. To design. To code. To consult. To think along with clients and sell. To make markets. To invent. To collaborate.
Start Date: August 15, 2022
End Date: December 30, 2022
Requirements
Required skills (maximum of 6): Strong experience in building APIs using Mulesoft or other API Development toolsExperience in Designing, Publishing, Analyzing, and Managing APIsDeployment of API through gateway servicesSetting up Network and monitoring, domains creation/setup, secure backup-recovery, user/groups creation and access control etc.Hands on working experience in languages like python , JAVA on Hadoop and Big Data tools like Hive, HDFSExperience building applications on Spark Framewor
Does not need to be on-call.
Weekend coverage is not required.
Travel is not required.
S2RVQ9 | July 30, 2022