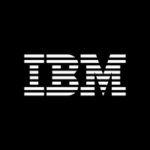 Website IBM
At IBM, work is more than a job - it's a calling. To build. To design. To code. To consult. To think along with clients and sell. To make markets. To invent. To collaborate.
Start Date: August 29, 2022
End Date: August 31, 2023
Requirements
Required skills (maximum of 6): The resource(s) should have in-depth knowledge and be proficient with Oracle Hyperion Planning, Essbase, FR Reports and Smartview. We currently are using 11.1.2.4.0.79 Version On Prem Hyperion Planning, but are in the process of moving to the cloud. Plan is to build this application in the cloud (EPBCS), so EPBCS knowledge will be helpful and come handyResource must know how to set up dimensions, rules, scripts, mappings etc in Hyperion Planning/Essbase to create
Does not need to be on-call.
Weekend coverage is not required.
Travel is not required.
S2RW5C | August 7, 2022