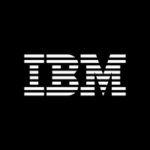 Website IBM
At IBM, work is more than a job - it's a calling. To build. To design. To code. To consult. To think along with clients and sell. To make markets. To invent. To collaborate.
Start Date: September 1, 2022
End Date: January 21, 2024
Requirements
Required skills (maximum of 6): Skill Requirements :Primary – UNIX, WAS, JBOSS, Nutanix, Jenkins(Ant Script), PEGA ver 7 and 8+ (Pega Sr System Architect Certification)Secondary – DevOps skills, Scripting (Shell, Java etc), SQLGood to have – AWS Cloud Native skills/Any Hyper Scaler Tools – Jenkins, JIRA, SVN, DB Visualizer, ISM Change Management toolPEGA Build Master is responsible for the deployment of all PEGA code for the applications into the various regions (DEV, INT, MO, DCO, Training, STG
Does not need to be on-call.
Weekend coverage is not required.
Travel is not required.
S2RVMC | July 29, 2022