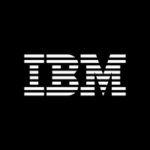 Website IBM
At IBM, work is more than a job - it's a calling. To build. To design. To code. To consult. To think along with clients and sell. To make markets. To invent. To collaborate.
Start Date: August 22, 2022
End Date: August 25, 2023
Requirements
Required skills (maximum of 6): ·Advanced ETL experience using Data Stage·Strong ETL performance tuning skills·Strong UNIX shell scripting skills ·Strong understanding of Data warehousing design concepts/skills·Strong SQL skills including complex query building and query performance tuning·Data modeling for data warehouse 3NF & datamarts – star ·High level of competency with SQL, including advanced concepts·Batch Data Movement–ETL(Datastage experience is preferred, but mandatory they have deep k
Does not need to be on-call.
Weekend coverage is not required.
Travel is not required.
S2RVKG | July 29, 2022