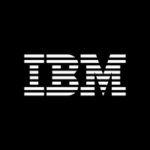 Website IBM
At IBM, work is more than a job - it's a calling. To build. To design. To code. To consult. To think along with clients and sell. To make markets. To invent. To collaborate.
Start Date: December 5, 2022
End Date: December 5, 2023
Requirements
Required skills (maximum of 6): """Provides design, development and support for sales and delivery of complex technical integration solutions involving one or more of the components like SAP Process Integration (PI) and/or Process Orchestration (PO). The PI/PO Developer should understand overall SAP enterprise system landscape and can perceive functional requirements between SAP components within the core ERP solution being deployed as well as integrate to external applications in the enterprise
Does not need to be on-call.
Weekend coverage is not required.
Travel is not required.
S2S4L4 | November 20, 2022