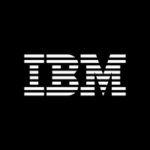 Website IBM
At IBM, work is more than a job - it's a calling. To build. To design. To code. To consult. To think along with clients and sell. To make markets. To invent. To collaborate.
Start Date: August 1, 2022
End Date: December 31, 2023
Requirements
Required skills (maximum of 6): "Minimum 7+ years and 5+ years of experience in ServiceNow application as Developer and Technical leadExperience in ServiceNow ITSM, CSM and Custom portal modules in implementation, configuration, updates & troubleshooting. Deep understanding and solutioning capabilities in ServiceNow Global scope and foundational data such as Account, Location and CMDB. In-depth experience and solutioning capabilities using Scoped Application. Experience in develop integration us
Does not need to be on-call.
Weekend coverage is not required.
Travel is not required.
S2RVQC | July 30, 2022