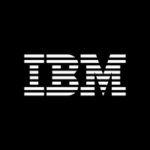 Website IBM
At IBM, work is more than a job - it's a calling. To build. To design. To code. To consult. To think along with clients and sell. To make markets. To invent. To collaborate.
Start Date: November 17, 2023
End Date: March 31, 2024
Requirements
Required skills (maximum of 6): "Oversee the technical architecture of proposed solutions, ensuring seamless integrations with external sources.Drive large and complex ServiceNow transformation programs.Ensure ServiceNow design and architecture align with client's business requirements.Build integrations with third-party vendor services and customer portals.Qualifications:Extensive experience in Enterprise Service Management, Service Delivery, and Governance, with a focus on CSM/ITSM.Proficiency
Does not need to be on-call.
Weekend coverage is not required.
Travel is not required.
S2SWRR | November 18, 2023