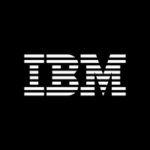 Website IBM
At IBM, work is more than a job - it's a calling. To build. To design. To code. To consult. To think along with clients and sell. To make markets. To invent. To collaborate.
Start Date: August 22, 2022
End Date: March 31, 2025
Requirements
Required skills (maximum of 6): Strong working experience for 4 to 5 years in developing Tibco Business Works and EMS solutions. · Conceptual Knowledge of enterprise architecture integration, business process management and service-oriented architecture · Experience in using messaging standards such as TIBCO EMS and JMS, Rendezvous messaging systems as part of Enterprise Application Integration (EAI) and Enterprise Service Bus (ESB), Client–server and Web-based application development in UNIX/Li
Does not need to be on-call.
Weekend coverage is not required.
Travel is not required.
S2RVTV | July 31, 2022