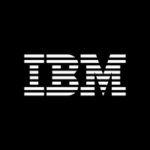 Website IBM
At IBM, work is more than a job - it's a calling. To build. To design. To code. To consult. To think along with clients and sell. To make markets. To invent. To collaborate.
Start Date: December 12, 2022
End Date: June 30, 2023
Requirements
Required skills (maximum of 6): "HPC Engineering solutions architect with cloudknowledge.Responsible for architecting and implementing LinuxHigh Performance Computing (HPC) clusters. Performssystem architecture duties on a Linux Highperformance computing (HPC) cluster including clustermanagement, virtualization, cluster usage monitoring,health monitoring, job scheduling, applicationintegration/installation (open source as well as vendorsupported), and application performance. Improvecluster perf
Does not need to be on-call.
Weekend coverage is not required.
Travel is not required.
S2S4Z4 | November 26, 2022