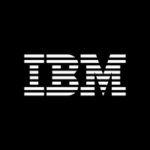 Website IBM
At IBM, work is more than a job - it's a calling. To build. To design. To code. To consult. To think along with clients and sell. To make markets. To invent. To collaborate.
Start Date: August 15, 2022
End Date: December 30, 2022
Requirements
Required skills (maximum of 6): · Performs duties and tasks to support full systems life cycle management (e.g., analyses, technical requirements, design, coding, testing, implementation of systems and applications software, etc.). Performs tasks within planned durations and established deadlines. He/ She provides development, maintenance, and support for applications. Must have a minimum of 3 years of Workday integration experience, with certification preferred.Will Design, develop, test, and d
Does not need to be on-call.
Weekend coverage is not required.
Travel is not required.
S2RVXY | August 4, 2022