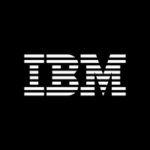 At IBM, work is more than a job - it's a calling. To build. To design. To code. To consult. To think along with clients and sell. To make markets. To invent. To collaborate.
Start Date: May 24, 2021
End Date: May 27, 2022
Requirements
Required skills (maximum of 6): Technical Skills:Core Required Skills:MicroFocus COBOL or Mainframe COBOL, IMS DB, DB2, CICS. Recommended skills: Micro Focus Enterprise Developer (MFED) experience. Nice to have skills: JIRA, Confluence, GitHub, Jenkins, ServiceNow, SonarQube tools experience. Job Role Duties Include:Analysis-Provide support to Business Analysts during Requirements phase (i.e. provide information about the existing system functionality and review Requirements).Perform Impact ana
Does not need to be on-call.
Weekend coverage is not required.
Travel is not required.
S2Q7M8 | May 7, 2021