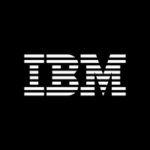 Website IBM
At IBM, work is more than a job - it's a calling. To build. To design. To code. To consult. To think along with clients and sell. To make markets. To invent. To collaborate.
Start Date: October 30, 2023
End Date: June 30, 2024
Requirements
Required skills (maximum of 6): Product owner with max 10 years of experience withFinance backgroundWorked extensively with engineering teamsAbility to convert business requirements to Engineering use casesDocument business processesWilling to learn and adapt to the program needsExcellent verbal and written communication skillsVery conversant with Jira, Excel and Power Point.Resource needs to be in MST or PST time zone.Knowledge of SQL Nice to have skills (maximum of 3): Product owner with max 1
Does not need to be on-call.
Weekend coverage is not required.
Travel is not required.
S2SSPD | September 23, 2023