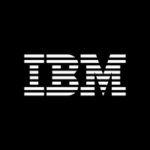 Website IBM
At IBM, work is more than a job - it's a calling. To build. To design. To code. To consult. To think along with clients and sell. To make markets. To invent. To collaborate.
Start Date: August 15, 2022
End Date: December 30, 2022
Requirements
Required skills (maximum of 6): Ability to manage large scale, complex, multichannel operations program (Website Experience preferred)Proven track record of developing internal collaborative and productive relationships with key stakeholdersExperience in client relationship management, stakeholder management, and vendor managementExperience in pharmaceutical and / or other regulated markets (preferred)Multi-channel marketing experience including digital and non-digital channels and a good unders
Does not need to be on-call.
Weekend coverage is not required.
Travel is not required.
S2RYRL | September 23, 2022