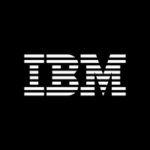 Website IBM Watson Advertising and Weather
Do you thrive in the intersection of technology and human relationships? Are you passionate about solving problems on a global scale? Does the thought of working for a brand that is a staple in the daily lives of more than 300 million people worldwide excite you? We are looking for a Customer Success Associate to join our talented team of people who are passionate about the weather AND people. If this sounds like you, read on!
As an Ambassador of our Brand, we are looking for a technically savvy customer success associate who possesses a strong drive for results. Duties for the customer success associate will include a broad range of tasks such as effectively troubleshooting customer issues and serve as a customer advocate to assist in problem resolution.  You should also be able to provide insights on trends and issues, improve customer experience through product support, and handle customer complaints and requests.
Successful candidates must be social, analytical, possess an aptitude for learning and using new software, and be able to communicate clearly and effectively. The ideal Customer Success Associate should engage with customers, maximize value, and assist in creating positive growth of our customer base.
Customer Success Associate Responsibilities:
Handle and resolve customer requests and complaints.
Analyze customer data to improve customer experience.
Evaluate and improve processes and other communication infrastructure.
Mediate between our users and our product teams.
Minimize customer churn.
Assist in business growth and profitability by maximizing value.
Great candidates will have the following Experience & Skills:
Passion for service
Empathetic
Knowledge of customer success processes
1-2 years Customer Service experience in a digital consumer industry for a global brand
Excellent English-language communication skills, both written and oral, including the ability to adjust tone and approach depending on audience
Proven track record of successful customer interaction
Demonstrate leadership qualities
Detailed oriented, highly organized and able to multi-task and keep track of many moving parts
Proven ability to thrive in a fast-paced environment and demonstrate the ability to complete tasks within tight deadlines
Effective troubleshooting skills necessary across a broad portfolio of products
Self-driven and proactive nature
Infectious curiosity — always looking for opportunities to learn new things
High computer literacy and ability to learn new software
Experience in documentation
Ability to advocate for customers, to address customer needs in a timely manner
Work hand in hand with customers to resolve problems using various tools and troubleshooting steps
Identify feedback trends that provide actionable insights
Candidates must pass a writing test
Experience in Salesforce, Jira, Office is preferred
Ability to read javascript and work with APIs is a plus