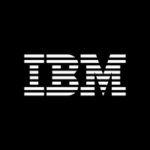 Website IBM
At IBM, work is more than a job - it's a calling. To build. To design. To code. To consult. To think along with clients and sell. To make markets. To invent. To collaborate.
Start Date: August 15, 2022
End Date: December 30, 2023
Requirements
Required skills (maximum of 6): Key participant and contributor the Databricks Center of Excellence for Data Platform tools. Responsible for the development, administration and usage of the UDP/Databrick solution. Responsibilities include:o 1) Building, monitoring, and supporting system style integrations (logrythym, serviceNow, appDynamics) to Databricks,o 2) Administering security access to Databricks system,o 3) Providing initial system support and POC for Databricks users,o 4) Engaging Datab
Does not need to be on-call.
Weekend coverage is not required.
Travel is not required.
S2RVKB | July 29, 2022