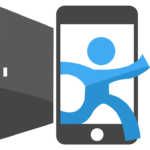 Website mymobilelyfe MyMobileLyfe
MyMobileLyfe is a Metro Atlanta-based agency providing clients with digital marketing, virtual events, and IT staffing and recruiting services.
Summary
The Editorial Content Manager will assume primary responsibility for original content appearing on MyMobileLyfe's digital properties, including Tech Talent Talk, Atlanta Tech News, and MyMobileLyfe's blog; the Editorial Content Manager will also be responsible for original content creation on behalf of MyMobileLyfe's clients when needed. Tech Talent Talk is our top editorial priority and a new website targeting technology professionals in the United States; Atlanta Tech News covers all things technology in the city and metro area; and MyMobileLyfe's blog focuses on recruitment marketing, IT staffing and recruiting, and other topics related to our service areas.
Responsibilities
Determine the editorial direction of our digital properties by defining areas of coverage as well as timing and frequency of publication.
Develop an ongoing editorial calendar for each digital property showing current and future assignments.
Create original content and/or delegate assignments to other writers/creators. You will be able to work with our network of freelance content writers, MyMobileLyfe's owners (for ideas, recommendations, and podcast recordings), and our Marketing Manager (who currently manages our feeds for press releases and job listings).
Distribute content across our social media channels and email newsletter subscribers.
Monitor news from external sources in our areas of interest as well as our Atlanta-area and U.S. press release feeds to generate ideas for new content.
Manage user-generated content on our digital properties as new content is submitted.
In addition to written articles, content on our digital properties should appear in a variety of formats, including video, audio interviews, photos, and graphics when applicable.
Required Skills
Experience with writing, reporting and/or editing, either in a traditional newsroom or a corporate setting.
Experience with the WordPress.org content management system.
Familiarity with Hootsuite or similar social media management platforms.
Familiarity with Constant Contact, MailChimp, or similar email marketing platforms.
Excellent verbal and written communication skills.
Excellent organizational skills and attention to detail.
Excellent time management skills with a proven ability to meet deadlines.
Ability to prioritize tasks and to delegate them when appropriate.
Optional Skills
Experience with Adobe Photoshop, Illustrator, or other graphic design applications.
Experience with Final Cut Pro, Adobe Premiere Pro, or similar video editing applications.
Experience with podcasting and other forms of digital storytelling.
Education and Experience
Bachelor's or Associate's Degree in Journalism, Communications, or other related fields.
At least two years of experience as a writer, reporter, editor, or similar roles, either in a traditional newsroom, a corporate environment, or as a freelancer.