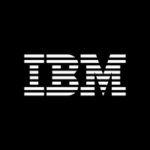 Website IBM
At IBM, work is more than a job - it's a calling. To build. To design. To code. To consult. To think along with clients and sell. To make markets. To invent. To collaborate.
Start Date: October 3, 2022
End Date: October 1, 2023
Requirements
Required skills (maximum of 6): REQUIRED: at least four years developing and deploying software in production using repeatable processes, including experience with• Kubernetes (AKS, GKE, EKS, OCP, Docker, Rancher, etc.)• Implementing infrastructure as code• Cloud environments and related tools• Building scalable and fault-tolerant systems• Deployment infrastructure tooling, or similar, e.g., Terraform, Helm, helmfile, etc.• Scripting languages such as Python or shell scripting• Markup languages
Does not need to be on-call.
Weekend coverage is not required.
Travel is not required.
S2RYMH | September 19, 2022