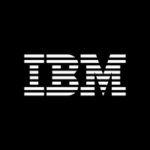 Website IBM
At IBM, work is more than a job - it's a calling. To build. To design. To code. To consult. To think along with clients and sell. To make markets. To invent. To collaborate.
Start Date: December 4, 2023
End Date: December 4, 2024
Requirements
Please include work location when submitting candidate Required skills (maximum of 6): Looking for a candidate with functional data analysis experience with a background in ETL. Should be able to work with business partners and tech teams to perform data analysis and create functional requirements.Hands on ETL background required, along with PL/SQL expertise. Java experience preferred. Skill- Java, Oracle PL/SQL, Functional Testing, Data Analytics Nice to have skills (maximum of 3): Looking for
Does not need to be on-call.
Weekend coverage is not required.
Travel is not required.
S2SWS2 | November 18, 2023