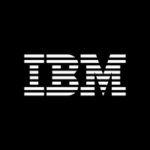 Website IBM
At IBM, work is more than a job - it's a calling. To build. To design. To code. To consult. To think along with clients and sell. To make markets. To invent. To collaborate.
Start Date: October 10, 2022
End Date: July 31, 2026
Requirements
Required skills (maximum of 6): Expert in PEGA PRPC in Analysis, Design, Development, Maintenance/Support, Integration and Deployment.• Experience in defining class structure and hierarchy, based on PEGA best practices and guardrails, configuring agents, connectors, data model, process flows, business logic definition, SLA, user interface Design, QA, Case Management, Dynamic Class Reference (DCR), Pega Pulse and Performance Tools• Expert in creating business process flows and flow actions in Peg
Does not need to be on-call.
Weekend coverage is not required.
Travel is not required.
S2RYRQ | September 23, 2022