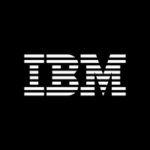 Website IBM
At IBM, work is more than a job - it's a calling. To build. To design. To code. To consult. To think along with clients and sell. To make markets. To invent. To collaborate.
Start Date: August 8, 2022
End Date: December 30, 2022
Requirements
Required skills (maximum of 6): Specific deliverables include:- Sprint team member that collects requirements and documents user stories.- Prepare / Collaborate on Design Authority approval documentation- Works within the sprint/scrum team to deliver mapping designs in the areas of MDG, Conversion, SAP, DDH, SAP PO/EIAP, and PBC Applications.- Testing across MDG, Conversion, SAP, DDH, SAP PO/PI and PBC Applications as needed- Testing of Xref for any data flowing back to PBC Master data Nice to h
Does not need to be on-call.
Weekend coverage is not required.
Travel is not required.
S2RVXK | August 8, 2022