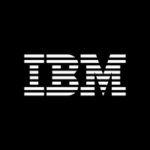 At IBM, work is more than a job - it's a calling. To build. To design. To code. To consult. To think along with clients and sell. To make markets. To invent. To collaborate.
Start Date: January 11, 2021
End Date: January 29, 2021
Requirements
Required skills (maximum of 6): ** Groovy and/or Grails ** Follow existing development practices using Java and Grails, and other approved frameworks. Work as part of an Agile development team and provide self-direction for completing required tasks. Understanding functional requirements from users and translating those to development tasks and stories. Writing unit test to ensure code quality and work with testing resources to prioritize and resolve defects. Excellent verbal and written commun
Does not need to be on-call.
Weekend coverage is not required.
Travel is not required.
S2PVC2 | January 18, 2021