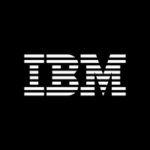 Website IBM
At IBM, work is more than a job - it's a calling. To build. To design. To code. To consult. To think along with clients and sell. To make markets. To invent. To collaborate.
Start Date: October 10, 2022
End Date: September 29, 2023
Requirements
Required skills (maximum of 6): 8 plus years of experience in SAP Basis support, System design, upgrades, Migrations Expertise in SAP HANA installation and Administration.Expertise in Performance tuning of SAP HANAStong Communication and ability to work independentlyExpertise in SAP upgrades, Unicode Conversion, OS/DB Migrations on Multiple platformsStrong Knowledge in SAP Products S/4 Hana, Fiori, ECC, CRM, BW, SLT and BODS, BD, Open Texts, SCM, Web-Dispatchers. SAP Hana, Sybase with OS Linus,
Does not need to be on-call.
Weekend coverage is not required.
Travel is not required.
S2RZ4D | September 26, 2022