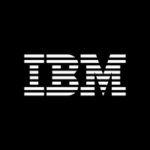 Website IBM
At IBM, work is more than a job - it's a calling. To build. To design. To code. To consult. To think along with clients and sell. To make markets. To invent. To collaborate.
Start Date: November 27, 2023
End Date: February 2, 2024
Requirements
Required skills (maximum of 6): • Configure SAP IS-U Billing module to meet business process requirements• Lead the implementation of SAP IS-U Billing modules, including configuration, testing, and deployment• Collabo
Does not need to be on-call.
Weekend coverage is not required.
Travel is not required.
S2SWYV | November 20, 2023