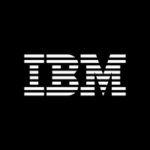 Website IBM
At IBM, work is more than a job - it's a calling. To build. To design. To code. To consult. To think along with clients and sell. To make markets. To invent. To collaborate.
Start Date: August 22, 2022
End Date: March 31, 2023
Requirements
Required skills (maximum of 6): SAP VIM Standard Nice to have skills (maximum of 3): SAP VIM Standard Years of experience: Education requirements: Sector: Industry: Energy & Utilities Work location type: IBM Work location country/territory: United States Work location state/province: Michigan Work location city: Detroit Work location street address: Work location comments: Work remotely: Yes Pay travel and lodging: No Project contact: Additional comments to supplier:
Does not need to be on-call.
Weekend coverage is not required.
Travel is not required.
S2RVXT | August 4, 2022