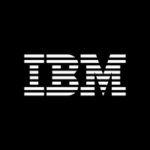 Website IBM
At IBM, work is more than a job - it's a calling. To build. To design. To code. To consult. To think along with clients and sell. To make markets. To invent. To collaborate.
Start Date: August 8, 2022
End Date: August 25, 2023
Requirements
Required skills (maximum of 6): Excellent communication skills for client facing role5+ years of working knowledge in Infosphere Information Server, Infosphere Governance Catalog toolsExperience in Metadata Management, developing Business Glossaries and Data DictionariesExperience in defining common business language, data lineage, governance policies, data catalog, data ownership, documentationData profiling using Infosphere Information Analyzer Nice to have skills (maximum of 3): Excellent com
Does not need to be on-call.
Weekend coverage is not required.
Travel is not required.
S2RVLC | July 29, 2022