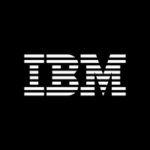 Website IBM
At IBM, work is more than a job - it's a calling. To build. To design. To code. To consult. To think along with clients and sell. To make markets. To invent. To collaborate.
Start Date: November 21, 2022
End Date: November 21, 2023
Requirements
Required skills (maximum of 6): 5-7 years of experience in SAP S/4HANA, SAC, C4C, MDG, IAS, IAG Security Project implementation covering, Requirement Gathering, Role Design, Role Build including Fiori management, ARA Analysis leveraging SAP GRC 12.x, Unit Test, UAT, Go-Live, Hyper Care Activities, Project Documentation and Monitoring, Change Management.Experience dealing with Third Party products such as Azure DevOps.Good interpersonal skills, Excellent communication & presentation skills, Time
Does not need to be on-call.
Weekend coverage is not required.
Travel is not required.
S2S4P9 | November 21, 2022