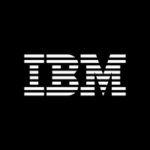 Website IBM
At IBM, work is more than a job - it's a calling. To build. To design. To code. To consult. To think along with clients and sell. To make markets. To invent. To collaborate.
Start Date: October 2, 2023
End Date: October 2, 2024
Requirements
Required skills (maximum of 6): Experience of 3-5 years with below skillset Technical/Functional Skills: • EC/EC Payroll Data Migration Process • PTP Replication Process – understand the process• LSMW Data Load Process• Understand WD Payroll Data Fields (Optional)• Better understanding of setting up FTSD and it's relation with Data Migration• Understand EC Payroll YTD Load Process(T558 tables)• Experience with large scale data loads, preferably across multiple countries• Experience with Data Val
Does not need to be on-call.
Weekend coverage is not required.
Travel is not required.
S2SSVR | September 28, 2023