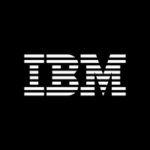 Website IBM
At IBM, work is more than a job - it's a calling. To build. To design. To code. To consult. To think along with clients and sell. To make markets. To invent. To collaborate.
Start Date: August 29, 2022
End Date: December 31, 2022
Requirements
Required skills (maximum of 6): Maximo Developer:4-6 years of Maximo experienceResource expected to work on Maximo 7.6 configuration ,customization and integration. Good communication and written skills. Good to have knowledge of Agile and DevOps.Primary skills- Maximo 7.6 configuration and customization, Java, Integration, Automation scriptSecondary skills-IBM WebSphere , shell script, Industry Skills – Energy and Utility Nice to have skills (maximum of 3): Maximo Developer:4-6 years of Maximo
Does not need to be on-call.
Weekend coverage is not required.
Travel is not required.
S2RW53 | August 6, 2022