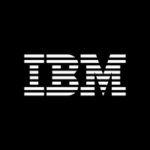 Website IBM
At IBM, work is more than a job - it's a calling. To build. To design. To code. To consult. To think along with clients and sell. To make markets. To invent. To collaborate.
Start Date: February 20, 2023
End Date: December 31, 2023
Requirements
Required skills (maximum of 6): The resource will work as a combination of a business analyst and a Maximo configuration resource working under the direction of the customer. This resource needs to have confidence in working with DTE stakeholders to define scope and compile specifications for Maximo Developers where customization is required. The resource should also know how to perform standard configuration in the Maximo system. They presently run on version 7.6.1.2. Nice to have skills (maxim
Does not need to be on-call.
Weekend coverage is not required.
Travel is not required.
S2S9TS | January 21, 2023