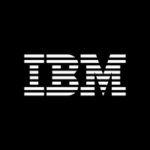 Website IBM
At IBM, work is more than a job - it's a calling. To build. To design. To code. To consult. To think along with clients and sell. To make markets. To invent. To collaborate.
Start Date: December 4, 2023
End Date: December 4, 2024
Requirements
Required skills (maximum of 6): 1. Dynamics 365 technical development and architecture level experience2. Ability to manage integrations – Dynamics 365 with other systems including OnBase etc3. Manage Azure Functions, Logic Apps, Pluggins, JavaScript etc.4. Experience with Azure DevOps Pipelines and Dynamics 3655. Managing Environments and builds6. Guide a team of Dynamics 365 experienced developers7. Providing technical guidance on architecture and solutions design to teams Nice to have skills
Does not need to be on-call.
Weekend coverage is not required.
Travel is not required.
S2SWYL | November 20, 2023